William A. Fleck, Esquire - Our Expert Senior Partner
Our firm's senior partner, William A. Fleck, Esquire, manages the Firm's Commercial Litigation Division, specializing in the litigation of commercial matters, construction related disputes, real estate and title matters, contested probate issues and general civil litigation.
Bill is an accomplished, experienced trial and appellate practitioner, admitted to practice before all trial and appellate courts of the State of Florida, the United States Court of Appeals for the Eleventh Circuit, The U.S. Court of Military Appeals, the United States District Court, Southern District of Florida and the United States Supreme Court.
He has practiced law for more than 25 years and is a member of the N.A.S.D. Board of Arbitrators, serving as an American Arbitration Association Construction Industry Arbitrator. Senior partner Fleck is the author of "Real Property Damages – You May Be Entitled To More Than You Think" Florida Bar Journal, May 1982.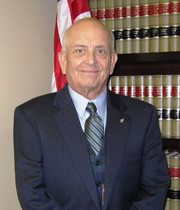 The former Chairman of the Fifteenth Judicial Circuit Grievance Committee (E) of the Florida Bar, Bill Fleck is a member in good standing of the Association of Trial Lawyers of America. He is a former President of the North County Section of the Palm Beach County Bar Association.
Mr. Fleck received his Juris Doctor, Cum Laude, from Stetson University College of Law, where he was a member of the Law Review Staff. As a result of Mr. Fleck's academic achievements, he was designated a Dana Scholar. He received his Bachelor of Arts degree from St. John's University, New York.
Prior to the practice of law Mr. Fleck was a United States Marine Corps Officer serving with an Artillery Regiment.  He is a graduate of the United States Naval Justice School.