Jupiter Legal Advocates' team of attorneys has more than 30 years of combined experience representing Florida clients. 
We pride ourselves on the caliber of legal expertise and unwavering professionalism that define our commitment to solving even the most challenging cases. 
We help you navigate the intricate landscape of commercial, estate, and civil litigation. Whether you're seeking a robust legal defense, strategic advisory services, or comprehensive representation, our attorneys are here to champion your cause.
William A. Fleck, Esquire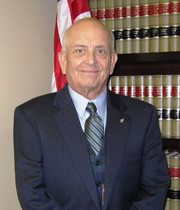 William A. Fleck, Esquire, is a senior partner in the firm. He manages the firm's Commercial Litigation Division. Bill specializes in commercial matters, construction-related disputes, real estate, contested probate issues, and general civil litigation. 
He is an accomplished and experienced trial and appellate attorney. Bill was admitted to practice before all trial and appellate courts of the State of Florida, the U.S. Court of Appeals for the Eleventh Circuit, the U.S. Court of Military Appeals, the U.S. District Court, the Southern District of Florida, and the U.S. Supreme Court. 
Bill has practiced law for more than 25 years and is a member of the N.A.S.D. Board of Arbitrators, where he serves as an American Arbitration Association Construction Industry Arbitrator. He's the author of "Real Property Damages – You May Be Entitled To More Than You Think," published in the Florida Bar Journal, in May 1982. 
He formerly served as the Chairman of the Fifteenth Judicial Circuit Grievance Committee of the Florida Bar. Bill is a member in good standing of the Association of Trial Lawyers of America. He is a former President of the North County Section of the Palm Beach County Bar Association. 
Bill received his Juris Doctor, Cum Laude, from Stetson University College of Law, where he was a member of the Law Review Staff. He was designated a Dana Scholar due to his academic achievements.
Before practicing law, he was a U.S. Marine Corps Officer serving with an Artillery Regiment. Bill is a graduate of the U.S. Naval Justice School. 
Commercial Law

Divorce & Family Law

Personal Injury Matters

Auto Accidents

Real Estate Matters

Construction Law

General Civil Litigation
Stetson University College of Law, Juris Doctor

St. John's University, New York, Bachelor of Arts

U.S. Naval Justice School
U.S. Court of Appeals, Eleventh Circuit

U.S. Court of Military Appeals

U.S. District Court

Southern District of Florida

U.S. Supreme Court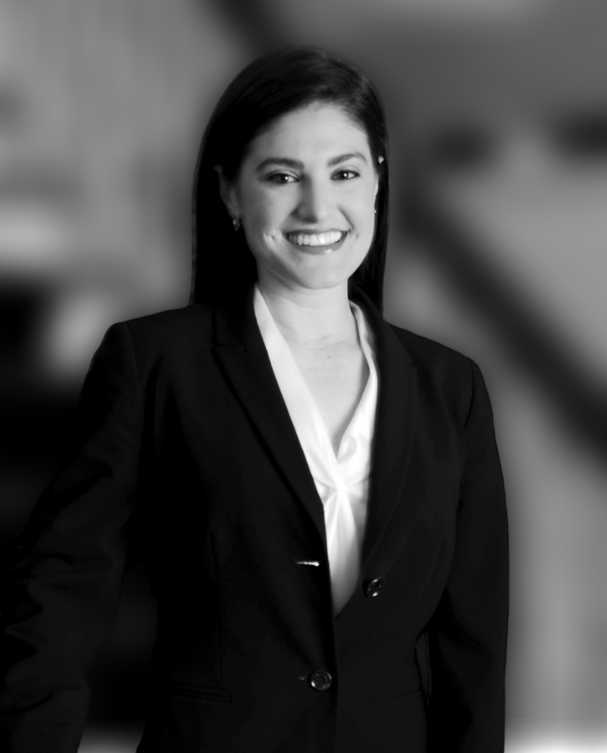 As the principal of Robyn M. Kramer, P.A., she focuses her litigation practice on tort, malpractice defense, intellectual, commercial, trust, and real estate property and contract claims. 
Among the types of claims Robyn handles include:
Breach of contract

Copyright infringement

Breach of fiduciary duty

Proceedings supplementary

Fraud

Tortious interference

Deceptive and unfair trade practices

Legal malpractice defense
Upon graduating from Emory University School of Law, Robyn served as a federal judicial law clerk to the Honorable Gregory A. Phillips of the U.S. Court of Appeals for the Tenth Circuit. In this role, Robyn gained experience in labor and employment law, natural gas, property, and civil rights matters. 
Professional Associations/Memberships
Florida (2015)

U.S. District Court, Southern District of Florida

U.S. District Court, Middle District of Florida

U.S. District Court, Northern District of Florida

U.S. District Court, District of New Jersey

U.S. Court of Appeals, Eleventh Circuit

U.S. Court of Appeals, Tenth Circuit

U.S. Court of Appeals Federal Circuit
Emory University School of Law, Atlanta, GA, J.D., 2015 Honors, Order of the Coif, Emory Law Journal

University of Florida, Gainesville, Bachelor of Arts, 2012 Honors, Phi Betta Kappa
Honorable Gregory A. Phillips, U.S. Court of Appeals for the Tenth Circuit, 2016-2017
Federal Bar Association, Member

Palm Beach County Bar Association, Member (2023 – Present)

Orange County Bar Association – Business Law Committee, Chair (2020




– 2021), Co-Chair (2019)




– The Briefs, Editor in Chief (2020 – 2021), Associate Editor (2018 – 2020)




– Business Court Task Force (2018)

Guardian ad Litem (2017 – Present)
Author, Will COVID-19 Get Me Out of this Deal? Contract Excuses in the Pandemic Era, THE BRIEFS, MARCH 2021, VOL. 89 No. 3

Co-Author, Business Court: The End of an Era or an Opportunity for Reinvention, THE BRIEFS, October 2018, Vol. 86 No. 8