An Explanation of the Progression of a Personal Injury Action
We have put a comprehensive guide together to assist you in understanding how personal injury claims work and what to do.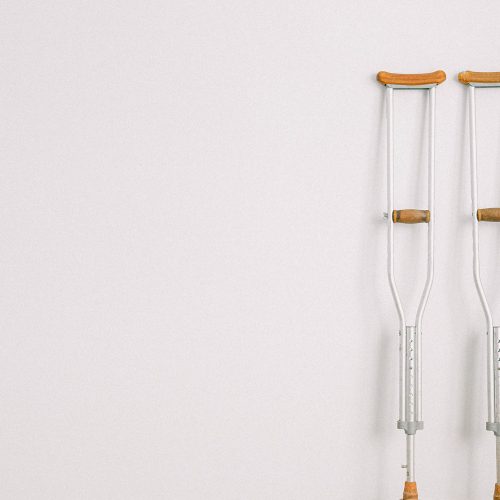 The personal injury claim or lawsuit of every client of the firm is unique and different in many respects. Nevertheless, we have found that many of your questions concerning "what's going on" can be answered by giving you a brief explanation about how a case is handled.
It is true that many cases can be settled without the necessity of filing a lawsuit.
It has been our experience that in order to get the maximum recovery for our clients, it may be necessary that a lawsuit be filed.
It is also true that the vast majority of cases are settled by agreement before the lawsuit is actually concluded at the end of the trial.
But it is important for you to realize that it is extremely essential to your case that it be prepared for trial, if necessary.
Our firm will evaluate your case and advise you concerning settlement of your claim based upon an evaluation of the same matters as those considered by the insurance company.
An insurance company will determine how much money it will offer you to settle your personal injury claim after considering at least the following:
A. Whether you can prove that you should win.
B. Whether you can prove that you have been damaged and/or injured.
C. Whether you can prove the full extent of your losses.
D. Whether you and your attorneys are willing and able to submit your proof.
E. If there is not complete agreement concerning how the accident happened or concerning the nature or extent of your injuries, whether the court and/or jury will believe the insurance company's proof.
It is just as important for you to be able to prove a fact to the court and/or jury and to have the facts supporting your personal injury claim to be true in the first place.
In other words, even though under the facts you may be entitled to recover substantial compensation, you may not win or you may not recover full compensation unless you have means of proving your case to the court and/or jury.
If the insurance company believes you are going to prove your case to the court and/or jury and that you are going to prove the full extent of your losses, then it is more likely to offer a reasonable settlement to you before the case reaches the court and/or jury.
Investigative State
The investigative state is divided into two (2) parts:
| | |
| --- | --- |
| We must investigate how the accident happened in order to prove that you are entitled to win. | We must also investigate the nature and extent of your injuries in order to prove how much compensation you may claim. |
The extent to which we will conduct an investigation into the occurrence of an accident and personal injury claim will depend to a great extent upon the time that has elapsed between the occurrence of the accident and our employment to handle the matter. By the very nature of things, certain evidence begins to disappear shortly after the accident; skid marks disappear, automobiles are repaired, the scene of the accident changes.
To the extent possible, however, we will attempt to obtain and preserve such items of evidence that can be used at the time of trial in this case.
If you have photographs or know the whereabouts of photographs showing damage to the vehicles involved, conditions at the time and place of the happening of the accident or the existence of evidence which will be repaired or which will disappear with the passage of time, you should advise us of that, so that, if at all possible, this evidence may be collected and preserved or photographed.
Please preserve all repair bill and estimates. Immediately photograph any cuts, bruises, scars or disfigurement you have suffered.
If deemed appropriate, witnesses to the accident will be interviewed and, if possible, statements from them will be obtained, hopefully before the adverse insurer interviews them. If the witnesses have given statements to the opposition, an attempt will be made to obtain copies of these statements, if at all possible.
We will also attempt to obtain information concerning the nature and extent of your injuries. To help us, you should save all your bills, receipts and cancelled checks for expenses relative to your accident and furnish them to us when requested.
You should advise us by telephone or letter of any major changes in your physical condition. You should, for example, advise us when your doctor advises you to return to work, if the doctor suggests surgery and/or when your doctor releases you from further treatment.
Important things you can do to help
1. Do not give a written or oral statement to any person who contacts you.
Instead, advise the person of the name, address and telephone of your attorney. Do not sign any documents, unless first reviewed and approved by your attorney.
2. Advise us of the name, address and telephone number of any person who does contact you in connection with this case.
3. If you learn of the existence of any witnesses to the accident, advise us immediately.
4. Save everything.
Do not throw anything away. Do not throw away bills, receipts, photographs, letters, insurance policies, police reports or notes or anything that you think might remotely help us to prove how the accident happened or, even more important, the nature and extent of your loss or injuries.
For example, if the death of a loved one is involved, do not throw away any photographs, certificates, letters, correspondence, or anything of this nature. If a serious injury is involved, do not throw away any photographs showing the injured person before the accident or any certificates of awards which may help prove the physical and/or mental capabilities of the injured person before the accident.
5. Keep a diary.
You may think you will never forget the circumstances surrounding your accident and resulting personal injury claim and that you will never forget how the accident has changed your life.
But as time passes, you will find that events which seemed immensely important when they occurred become blurred in your memory. To prevent this, sit down now and write a brief summary of the circumstances surrounding the accident.
Add a brief summary of the important events that have occurred since the accident. From time to time, sit down and add to your diary, including events which have occurred since you last made an entry.
Every time something important occurs that you believe would be important for a court and/or jury to consider in assessing your damages, make a note of the event or circumstance.
6. Begin making a list of witnesses.
A court and/or jury may not believe everything you say concerning how the accident happened and more important, the court and/or jury very frequently does not believe everything a person bringing a personal injury claim says concerning the nature and extent of the injury or loss. But if you have witnesses who can substantiate the extent of your injury and your losses, the court and/or jury is more likely to believe them.
Every time an important event occurs and is witnessed by someone else, make a note of the person's name, address and telephone number. When you realize that friends, neighbors and relatives are becoming aware of the problems you are having because of this accident, make a list of those persons' names, addresses, and telephone numbers. Sooner or later, we will want this information.
Keep a list of the employees or supervisors at work who will be able to vouch for any work lost, if applicable, and who can testify as to the amount of your earning loss. In other words, begin being prepared for trial.
The Evaluation Phase Before Suit
Sometimes, we are able to tell fairly soon that the circumstances surrounding a personal injury claim or suit and the injuries are such that the personal injury claim or suit should be placed in suit right away. In other cases, however, we will prefer to wait some period of time until the exact extent and nature of the injuries and losses can be determined.
Usually, we will want to have some reasonable evaluation of what the future will hold for you before I decide to place your personal injury claim or suit.
Many times, it will be necessary, therefore, for us to wait some considerable period of time until the doctors are able to advise you and me of what they believe will be the long-range medical results of your accident.
During this period of time, there will be very little for you or our firm to do to advance the cause of your personal injury claim or suit. We will be waiting for your condition to stabilize and/or waiting for you to have reached a point in your improvement that you, with your doctor's and my advice, can reach a reasonable conclusion as to exactly what losses you have sustained or will sustain in the future.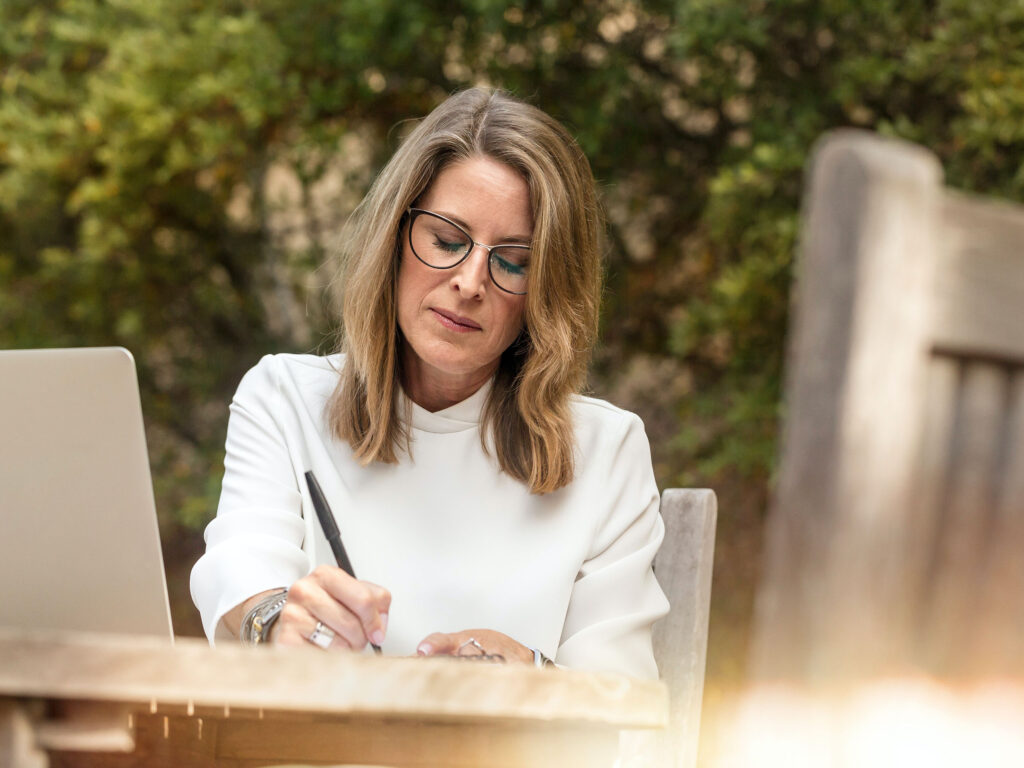 During this waiting time, you should make every effort to do everything you can to improve your physical condition and to recover from the effects of your accident. Do not worry about your lawsuit or your claim; just concentrate on getting well.
When you believe that you have reached a point that you, with the advice of your doctors, anticipate what the future holds for you, then we will sit down to evaluate your case.
Settlement Phase – Before Suit
Sometimes because of the circumstances surrounding an accident or a claim, there will be a settlement offer made before suit is filed.
We will seek your advice and will give you advice concerning the amount of money which is fair to settle your case under the circumstances.
You should keep in mind that the final decision on whether to settle your case will rest with you; however, we will advise you as to what I believe is in your best interests, but only you may settle your case.
Filing Suit
If your case cannot be settled at an earlier stage, we may file suit. The case will be assigned to a judge and the suit papers will be served upon the defendant and, if possible and applicable, the defendants' insurance company.
The defendants will then, through their attorney, do several things:
1. Defendants will file an Answer, which is a formal court paper in which they will either admit or deny your claim, and in which they may raise special specific defenses to your claim.
2. Defendants will send you a large number of written questions (called interrogatories) that need to be answered by you, with my help if necessary. More detailed instructions concerning the answering of these questions will be forwarded to you at the time they are received. These questions generally will ask for a vast amount of information concerning your past life, your work ability, the circumstances of the accident and your losses since the accident in money, pain and suffering. Your diary will be invaluable at this point.
3. Defendants will file the necessary papers to require you to be present for your sworn testimony to be taken in a special proceeding called a deposition. When this deposition is scheduled, you will receive more detailed information from my office concerning how to handle the questions during the deposition and we will be present with you during the taking of the deposition to assist you at that time.
4. Defendants may file the necessary formal papers to require you to produce copies of certain documents and evidence which may be in your possession. Traditionally, they will require that you produce your income tax returns for the past four or five years and will require that you produce copies of any and all bills that you have incurred as a result of the accident. This is a normal procedure which is always followed. They may also require you to produce any photographs you have in your possession which have any bearing on the accident or your losses or damages. We will contact you concerning these formal pleadings when and if they are received.
We would anticipate taking the sworn testimony of the defendant(s) or the witnesses from whom we have not already taken statements. These will include witnesses concerning the occurrence of the accident for the most part but may include witnesses concerning your damages or losses.
The Defendant's Examination
As in almost every personal injury claim, case or lawsuit, the defendants may obtain from the court an Order requiring that you be examined by a doctor of the defendants' choice to determine the extent and nature of your injuries.
Whenever this procedure has been scheduled, you will be contacted and provided with the information concerning how and where this examination is to be conducted.
Discovery
The defendants probably will also be taking testimony of witnesses from whom they have not received statements, or of your doctor or other persons. We will attend these depositions in order to protect your rights.
I likewise, may take testimony of witnesses and conduct further investigation by the formal methods allowed after a case is in suit.
We will not be keeping you advised of the conduct of this discovery process by the defendants and myself, since there is really nothing that you can do under the circumstances to assist your personal injury claim or suit during that period of time.
If we believe that you can be of assistance to us, we will contact you. If you are curious as to what is going on with your personal injury claim or suit, do not hesitate to call and schedule an appointment to come in and discuss your case; we will be doing everything necessary in order to prepare your case for trial properly.
The Pretrial
The pretrial conference is a conference held between the attorneys (and sometimes the judge) at which time the attorneys are expected to tell each other all about each other's case. Normally, at a pretrial conference the attorneys will have to list the names and addresses of all witnesses whom they might use at trial.
The attorneys will also have to exhibit to each other or make arrangements to exhibit to each other, all documentary or photographic exhibits which they may use at trial.
Before the pretrial conference you will be contacted and requested to furnish to me any such documents or photographs which you may have in your possession and also to furnish me with a list of all the witnesses you believe might be helpful in proving your case and the extent of your losses.
If you have kept a good diary, it will be simple for you to furnish this information to me and it may even be simpler just to send your diary or a copy of it to us.
When you receive notification of the pretrial conference, you should send this information to us immediately, or if you prefer, to make an appointment to come in and furnish the information to us. Information not furnished at the pretrial conference may be excluded from trial.
Trial Preparation
The exact method of trial preparation depends so much on the exact, specific nature of your case, that it will not be discussed at length here.
Essentially, we will make appointments with you to review your case and to prepare you to give your testimony. We will also make appointments, if applicable and considered necessary, with other witnesses whom we believe to be important to be present at trial.
We may request that you return to your treating doctors for a follow-up examination before the trial.
Most important, you should advise us of anything that comes to your attention which might prevent you from attending trial or might prevent any witnesses that you believe to be important from attending trial.
The trial may last two or three days or as much as two (2) weeks, depending upon the nature of your case and the extent of your damages and problems of proof.
We will attempt to discuss this feature with you before trial, but you should be aware that you and your immediate family will be required to be present during the entire trial, if not in the courtroom, at least in the courthouse or in the office.
Settlement
At any stage whenever the other side presents an offer of settlement to us, we will attempt to advise you of the receipt of the offer of settlement and try to advise you as to whether the settlement should be accepted or rejected.
The lawsuit from a personal injury claim can be settled from the day it first comes into our office until the moment before the jury returns from deliberation. We will attempt to work closely with you in advising you concerning settlement proposals, but in the final analysis, it will be up to you to decide whether to settle it or not.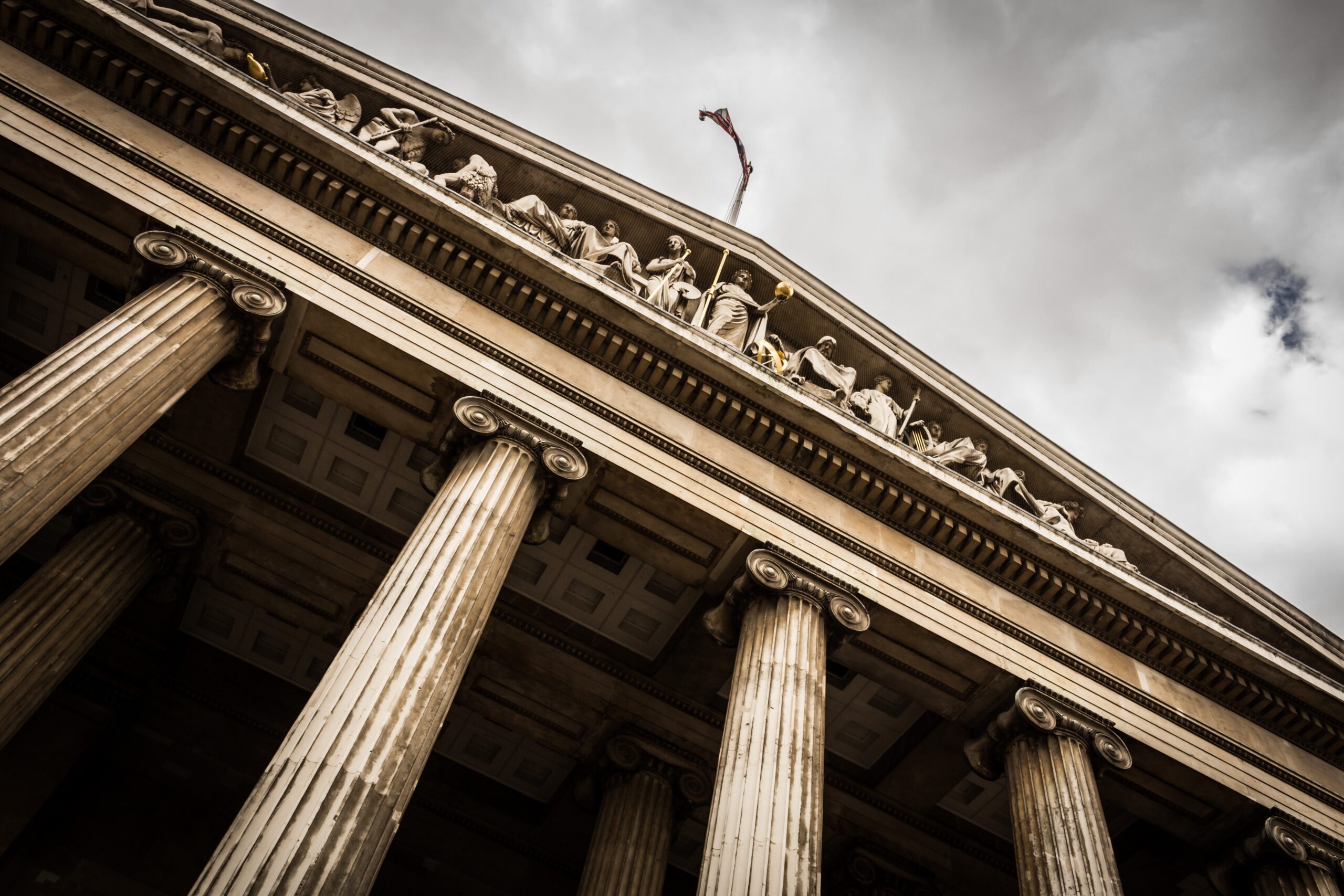 The Trial
All cases are generally set for trial on a one, two or up to a twelve week docket. A docket is a list of cases which are set for trial, and which is prepared by the judge prior to trial.
It is almost impossible to summarize what will take place during a particular trial docket period.
If your case is scheduled to be the first case for that period, you are fortunate since we will be able to plan specifically when you and your witnesses will have to come to trial.
If your case is scheduled as the second, third or perhaps even the fifteenth case for that period, then it will be more difficult to plan exactly when you and your witnesses must be present.
Usually, all cases scheduled for trial during any particular period must be prepared to go to trial on the first day of the week although occasionally the court will release the parties from being prepared for trial on the first week and require only that they be called to trial some day later in that period.
We will be in contact with the court and with the attorneys in other cases listed on the trial docket in order to give you as much advance notice as possible as to each day and time you will be required to be present and when your witnesses will be required to testify.
When the trial of your personal injury claim starts, the first thing that will take place will be the selection of a jury, if applicable. After the jury has been selected, we will present to the jury all of the witnesses which we feel are necessary to win your case and receive for you the proper compensation for your losses.
The defendant will then have the opportunity to present such witnesses as they may wish to present in an effort to defeat your case or reduce the amount of compensation that you will receive. We will then have an opportunity to present any additional witnesses who can rebut any new testimony brought out by the defendants. After all the witnesses have been presented, the lawyers for each side will present their final argument to the jury. We will argue to the jury that you should win and will explain why we believe the evidence presented justifies a verdict in your behalf for a substantial sum of money.
The defendants' attorney will then have an opportunity to argue, and will argue, why, in his opinion, under the law and the evidence, you should lose or why our verdict should be for a small amount of money even if you do win. We will then have an opportunity to rebut the arguments of the defendants' attorney.
The court will then advise the jury of the law which governs your case, and the jury will then retire and consider all of the evidence. The jury must agree unanimously on the verdict and in most cases, they have the choice of returning a verdict either in your favor or in the favor of the defendants. If they return a verdict in your favor, then they will have the additional duty of determining how much money will compensate you for your losses.
Just prior to the trial and during the trial, you will be given more detailed information concerning all of the above.
The Appeal
From reading newspapers, watching television or viewing movies, you may have reached the conclusion that if you or the defendants are not satisfied with the result of the trial, all you have to do is appeal.
It is not that simple. In almost all cases, the decision on the facts is conclusive and cannot be reversed by an appellate court. The appellate court in almost all cases is limited to deciding whether the judge did anything legally wrong at trial and if so, whether what he did wrong materially prejudiced the case.
If he/she ruled certain testimony inadmissible which should have been presented to the jury which was objected to and which should not have been presented to the jury, then the appellate court will consider whether that materially prejudiced the case.
If the instructions which he gave the jury at the conclusion of the trial were wrong, the appellate court will consider this factor.
But if the judge did not make any mistakes in the trial of the case, then the jury's decision is binding upon the parties. If the jury believed the wrong witnesses or chose not to believe other witnesses, an appellate court cannot reverse the case.
You can see, therefore, how important it is to convince the jury that you should win and that you should win a substantial amount of money since their decision will, in almost every case, be binding upon you.
If the judge did make a mistake and if the appellate court does find that the mistake was prejudicial to the losing party, then the appellate court can give the losing party another trial and allow another jury to consider all of the evidence again.
The appellate court itself, however, cannot increase the amount of the money awarded to the plaintiff.
Conclusion
The above has obviously been a quick summary of the events that will or may be important in the handing of your case by this office.
Some of the information furnished above may not apply to your case. Your case, on the other hand, may involve some or perhaps many events not referred to or described in this information.
We want you at all times to feel confident that we are doing everything possible to be certain not only that you win, but also that you obtain the most full and complete compensation allowable under the law.
At any time that you have any questions concerning what is happening with your personal injury claim or suit or why certain events are taking place, please do not hesitate to call or write or schedule an appointment to come in and discuss this matter with us.