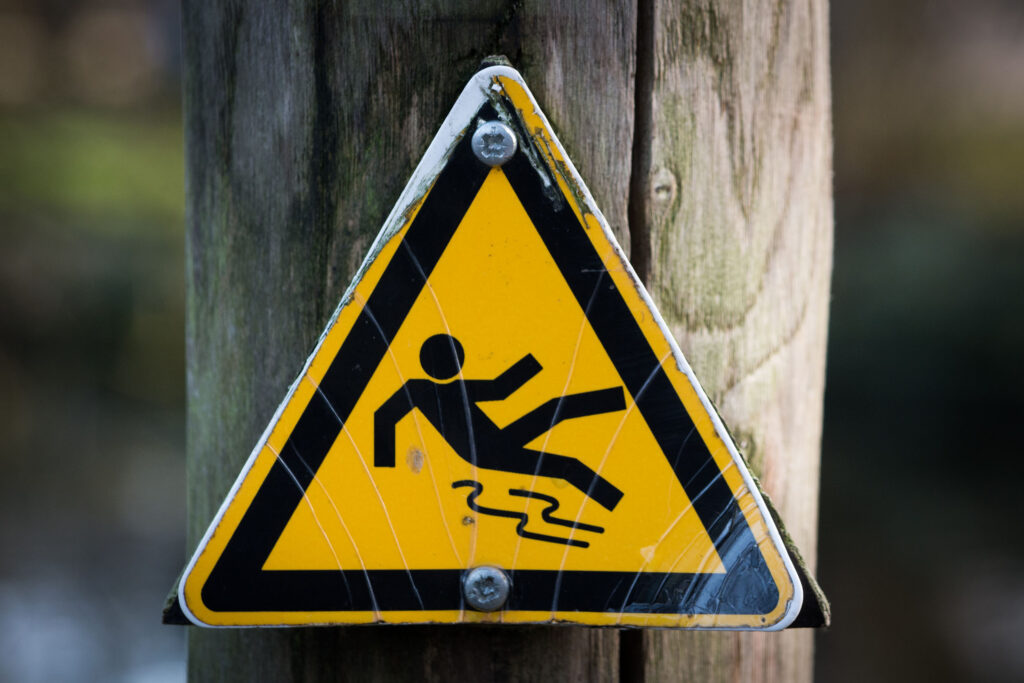 Slip and fall injuries can happen anywhere, anytime.
A slip and fall case comes after a person falls and injures themselves as a result of a dangerous condition on the ground of someone else's property.
This dangerous condition can be either a liquid, gel, solid, raised carpet, leaves, ice, dirty area, or any substance that can cause a person to slip or trip and fall, as well as an inherently dangerous condition.
A landowner has a duty to periodically check for such dangerous conditions and must correct them in a timely manner. If they do not do so, they may be held liable, and you can recover monies for the injuries and damages you have sustained.
Our Firm has substantial experience in representing victims of slip and fall injuries.
If you have been injured in a slip and fall accident and you believe that another person is at fault, please call the Firm at 561 748-8000 or email us at info@jla.legal.